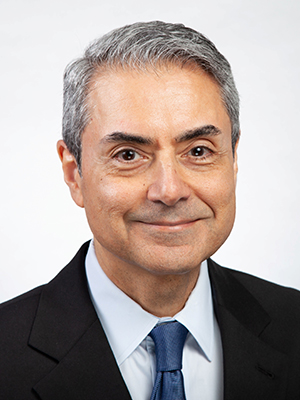 Dr. Bhansali founded Ear Consultants of Georgia in 2001. He is a neurotologist and otolaryngologist. He is board certified by the American Board of Otolaryngology-Head and Neck Surgery, in Otolaryngology and in the sub-specialty of Neurotology. Dr. Bhansali began his career in full-time academic practice as Assistant Professor in the Section of Otolaryngology at the Medical College of Georgia (Augusta, GA) in 1991. He moved to Atlanta in 1993, and began private practice as a neurotologist with Atlanta Ear, Nose, and Throat Associates until 2001.
For over 25 years Dr. Bhansali has focused his practice on complex surgical procedures of the ear and surrounding structures (intracranial and extracranial): otology, neurotology, and lateral skull base surgery. He has performed thousands of otologic and hundreds of neurotologic surgical procedures. He takes pride in providing the highest quality medical care to his patients in a personal manner.
Dr. Bhansali has been recognized by Best Doctors in America® (2017, 2018), Castle Connolly Top Doctors (2018, 2019), and Atlanta Magazine Top Doctors (2017, 2018, 2019). He has received an Honor Award (1997) from the American Academy of Otolaryngology-Head and Neck Surgery for service to the Academy.
Dr. Bhansali has published several chapters in Otolaryngology and in Neurotology textbooks and academic articles in several professional journals. He has presented academic papers and posters at professional meetings of many medical societies. He has served on committees of national and local medical organizations, including on the Executive committee and Board of such organizations. He has volunteered with local civic organizations and served as a medical advisor to patient groups and organizations. He continues to provide peer review for several academic journals in the specialty of otology and neurotology.
He completed an internship in General Surgery and a residency in Otolaryngology – Head and Neck Surgery, at Wayne State University School of Medicine, Detroit, Michigan, followed by a fellowship in Neurotology/Skull Base Surgery at Ear Consultants of Michigan, with Dr. Dennis Bojrab.
Dr. Bhansali grew up in Michigan, earned a bachelor's degree magna cum laude from Albion College, Albion, Michigan, in 1980, and a medical degree from Wayne State University School of Medicine, Detroit, Michigan, in 1984.
He is on staff at Northside Hospital (Atlanta campus), Scottish Rite Children's Medical Center, and Atlanta Outpatient Surgery Center.